Discover more from Sarah Fay
Exploring what it means to "be cured"—of illness, painful emotions, unpleasant experiences, etc.—plus a behind-the-scenes look at the publication of my new book
Over 2,000 subscribers
Welcome to Cured. One of the most wonderful parts of serializing my memoir of mental health recovery on Substack is that I get to share other people's stories with you. There are so many stories of mental health recovery to tell and be heard.
🎧 Listen to the interview:
Nate Cannon is someone I've admired from afar for some time. This interview—like all the stories featured on Cured—shows how multifaceted mental illness and mental health recovery are. So many factors contribute to our well-being and distress. As a transgender man who experienced gender dysphoria, he suffered from depression at a young age. He was bullied and abused and eventually became dependent on drugs and alcohol. One of his two suicide attempts left him with a neurological condition. All the while, he searched for the right psychiatric diagnosis that would give him the care and treatment he needed.
Nate has since recovered from chemical dependence and suicidality. He's a nationally recognized public speaker and author. He trains in the areas of diversity and inclusion, as well as crisis intervention, specializing in mental health, dementia, disability justice, and LGBTQ+ issues. His motivational talks uplift and educate consumers and providers as he integrates his professional work with his personal experiences being a transgender man living with both mental illness and an unseen physical disability resulting from a suicide attempt. He has over ten years of experience working with dementia, law, mental health, and chemical dependency.
Running on a Mind Rewired, Nate's first memoir, was written under his former name Jennifer and has been used in chemical dependency and mental health curricula at high schools, colleges, treatment centers, and hospitals around the country. Dying to Hang with the Boys, his second memoir, addresses the complexities of undergoing gender transition while living with an invisible disability.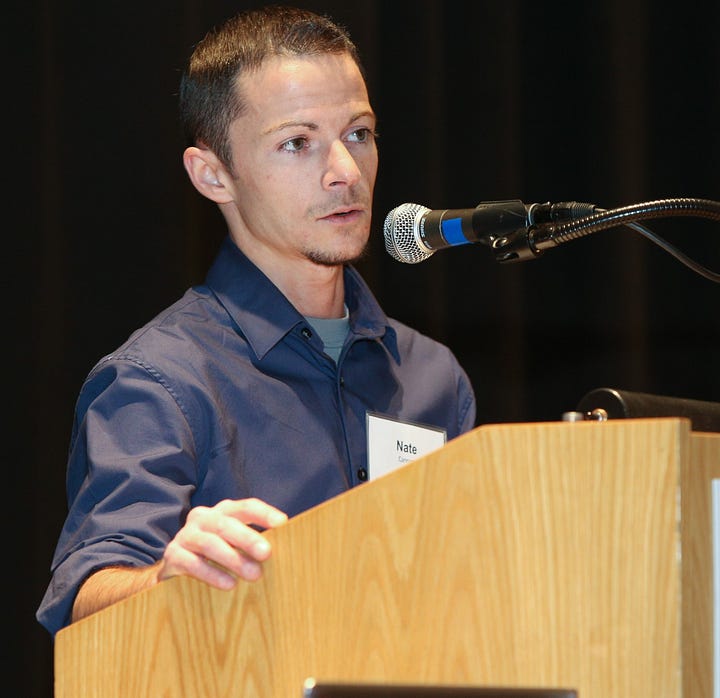 His work further appears in the Minnesota Historical Society anthology, Queer Voices, as well as Good Age Magazine.
Enjoy my interview with Nate Cannon. To learn more about his incredible story, watch his TEDx talk.
---
Please share Cured and subscribe. Each subscription sends a message to the media, mental health professionals, the American Psychiatric Association, and the World Health Organization (WHO) that we want to hear more about recovery and make it the driving force of all mental health treatment.
---
Read all available chapters of Cured.

Find more resources for mental health recovery.
---
Read 'Pathological' (HarperCollins) by Sarah Fay, the prequel to 'Cured'